Following a year of record-breaking attendance, the 2022 Yas in Schools National Finals presented by Abu Dhabi National Oil Company (ADNOC) will return to Yas Marina Circuit this month. Young innovators across the UAE will take part in an incredible finale to the academic year with record numbers set to participate in the live finals.
The Yas in Schools programme from Yas Marina Circuit is a youth-focused initiative offering schools and students a pathway into STEM-based learning projects.Using the popularity of motorsports and Formula 1, participants develop their skills across a number of subjects, including design, science, engineering and mathematics.
---
Record-number of students and teams from across the UAE to showcase their final designs from the 2021/22 season
---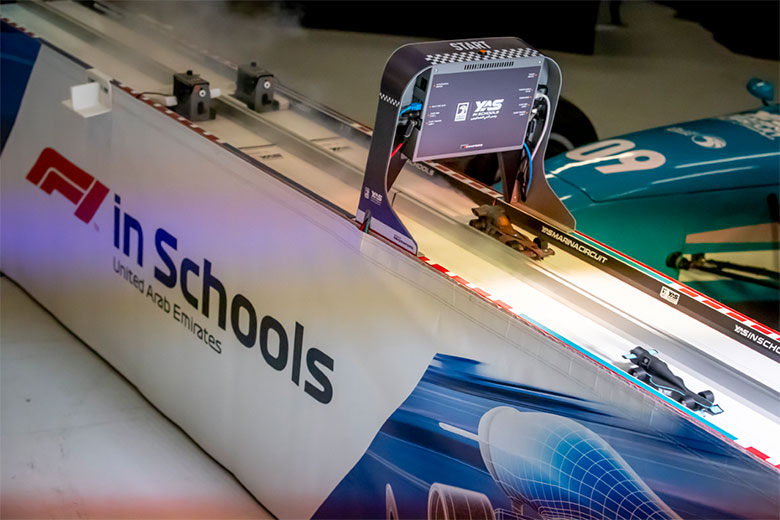 Across the programme, teams will then design and manufacture small-scale race cars to compete in national school competitions to take their innovations from the classroom to the track as the 'Engineers of the Future'.This year's programme has seen more than 12,000 students from over 300 schools participating across the academic year.
Through its focus on social responsibility, ADNOC continues to deliver programmes in support of the UAE's future economic development and diversification. ADNOC is developing and inspiring the next generation of skilled workers, who will be the driving force of the UAE economy, as part of its STEM-focused activities.
---
Live National Finals to be held from 25 June to 27 June
---
In the national live finals, teams will showcase their final model design between Saturday 25thJune and Monday 27th June inside the team garages and paddock club of the iconic Yas Marina Circuit to get the real F1 experience. This year's winners of the 2022 event will officially be announced on Wednesday 29 June with live coverage on the Yas TV YouTube channel.
The 13th edition of the competition features three categories for participation; students as young as six years oldwill take part in the 'Formula Ethara'Race Day prior to the '4X4 in Schools' event and the 'F1 in Schools' teams conclude an exciting weekend of innovation on Yas Island.
To ensure the general public can follow the actionas the National Finals unfold, organisers will be live streaming every moment across the Finals this year on the Yas TV YouTube channel.