In honour of Breast Cancer Awareness Month, Dubai Parks™ and Resorts, in collaboration with Global Village, have joined forces with the Pink Caravan, a leading breast cancer awareness initiative, to provide direct, accessible support and raise awareness among guests and the broader community through this partnership, this October.
The mobile clinic will extend a range of complimentary services designed to prioritise women's well-being, including 20 mammogram screenings for women aged 40 and above. Furthermore, the clinic will conduct 80 clinical breast examinations for women aged 20 to 39. Complementing these services are one-on-one health sessions, enabling women to learn about the importance of self-breast examinations, early detection and preventive measures.
On 20 October 2023, the Pink Caravan's mobile clinic will be stationed at RIVERLAND™ Dubai from 10am to 4pm. Additionally, on 27 and 28 October, it will be available at Global Village from 5pm to 10pm.
---
The partnership offers free mammogram screenings, clinical breast exams and educational sessions
---
To access the free mammogram* services, women must meet specific criteria, including having a non-pregnant and non-breastfeeding status, no prior personal history of breast cancer", non-symptomatic condition, and a prior mammogram conducted at least two years ago.
As Breast Cancer Awareness Month is observed worldwide in October, Dubai Holding Entertainment (DHE) not only joins in but also extends these vital services to the community, reinforcing their commitment to the well-being of guests and the broader community through this partnership. Conveniently located at RIVERLAND™ Dubai and Global Village, the clinic ensures easy access for guests to take advantage of the provided services.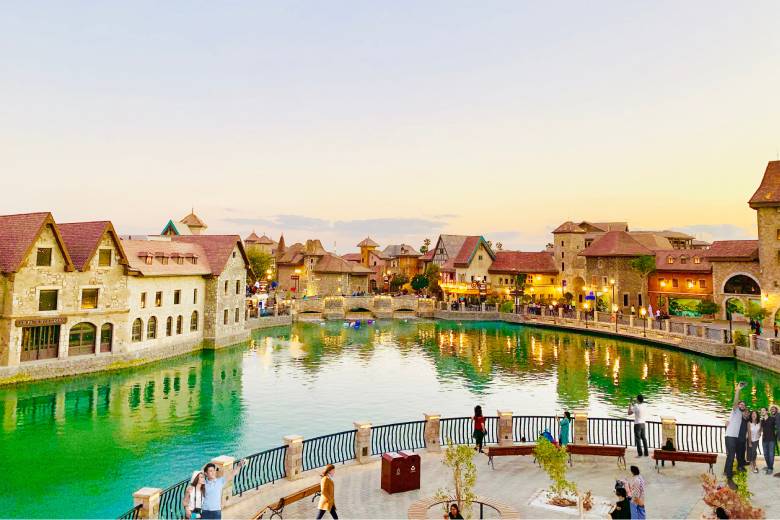 "Raising awareness and organising these screenings for both our guests and staff has the potential to save lives. Our unwavering dedication is to create a positive impact on our community," said Al Anood Al Hashemi, Vice President – Organisational Culture and Impact, Dubai Holding Entertainment.
Furthering its commitment to its employees, Dubai Holding Entertainment is also offering informative sessions for its staff at its headquarters.
To read more from Dubai Parks and Resorts