Citizens is thrilled to be working with Kinteract, a next-generation learning, assessment and portfolio-building education application that creates a unique, holistic learning pathway for every learner. 
Innovative models of learning need a new kind of technology to deliver transformation and outstanding outcomes for students. With the incredible vision, team and resources in place at Citizens, supported by Kinteract's groundbreaking technology, everything is set to provide children in Dubai with a distinctive, hyper-personalised and unrivalled learning experience.
Citizens School and Kinteract have joined forces at the forefront of the global education movement, which has two key strands.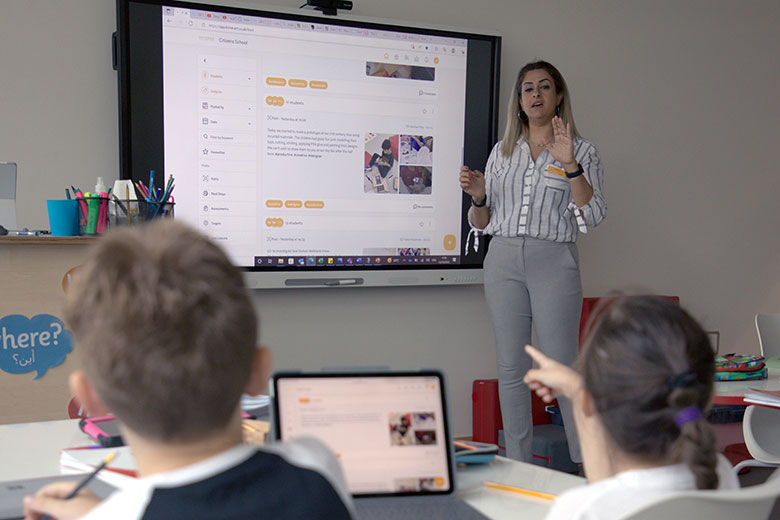 The first recognises the wonderful diversity of human talent that needs to be nurtured by schools rather than squeezed out by a narrow curriculum. Every child is unique and yet the traditional approach that persists, in many schools, sees all children being taught much the same things. Why? Because in the industrial age, those things were easy to identify and they used to be enough. They were also easy to organise. Now we have the technology to give every child what they need to follow their own pathway; to find their flow, their purpose or, as the Japanese would say, their ikigai. Citizens aims to support every learner to find their passion and their purpose in a challenging but also nurturing environment.
"We wanted a progressive learning management system that provides the Citizens community with an opportunity to build and review a learner's personalised e-portfolio that can stay with them after school and beyond; an instantaneous access to track progress, in terms of formative and summative assessment, which offers a 'live' account of their learning journey. Our learners, our mentors and our parents will experience a platform similar to Facebook in terms of access and communication, but designed around each child's individual progress and attainment. The age of holistic, personalised learning is here and a child really is more than just a grade,"explained Tracy Moxley, Executive Principal at Citizens School.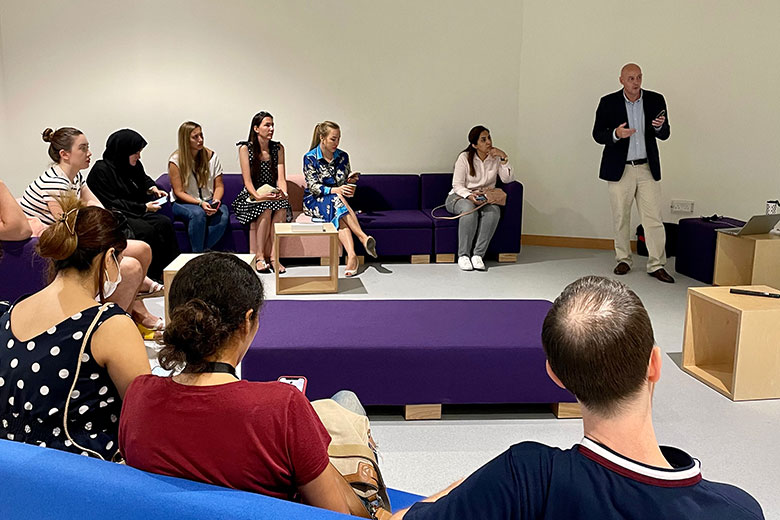 ---
Now we have the technology to give every child what they need to follow their own pathway
---
Secondly, and the practical manifestation of this trend, is the growing demand for hyper-personalised learning from students and their families. We find ourselves in a new world, where rather than every child following more or less the same curriculum, the child now really is the curriculum. So, in this learner-driven age, we have to provide precisely what every child needs, when they need it – not just in core subjects, but across every aspect of a child's learning journey.
This is now possible, with the vision of the team at Citizens, supported by Kinteract's groundbreaking technology. The days of mass education are over.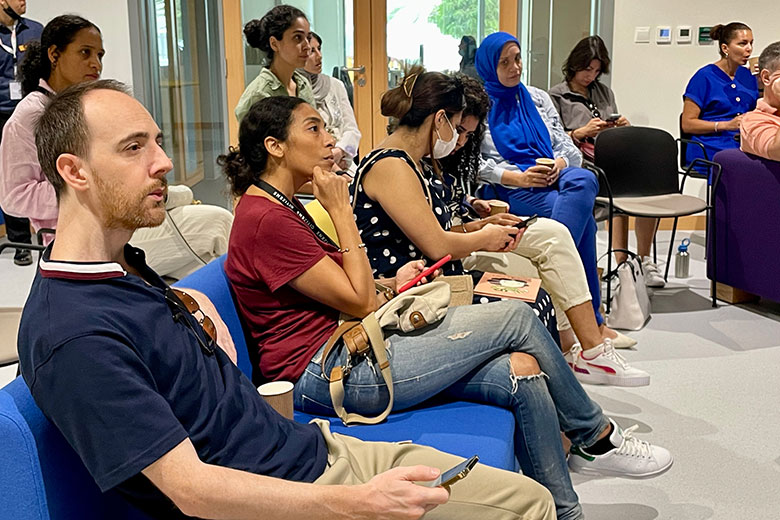 And the exciting thing is that the technology now exists to make all this a reality. Kinteract is the only technology designed to build, support, track and evidence outcomes of personalised learning pathways for any learning, not just a homogenous curriculum. Like Citizens, Kinteract is committed to the child as the curriculum, a philosophy that can be traced back to the work of John Dewey over a hundred years ago – but is only now made possible by innovative technology.
In addition to driving and tracking every child's unique achievements, Citizens will use Kinteract to deliver and evidence the impact of its innovative Citizens Future Focused Framework, ensuring that students graduate with the knowledge, skills, values and attributes they will need to thrive in an uncertain world. For Citizens, no other system has the flexibility to easily and effectively incorporate and drive such bespoke programmes.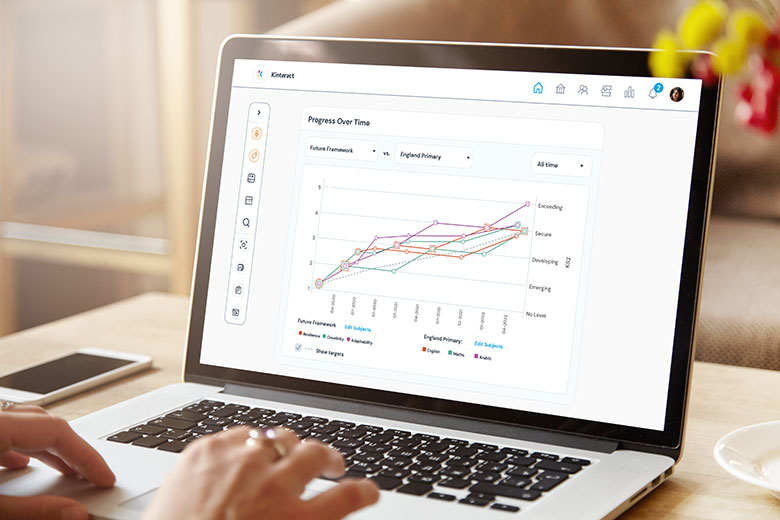 ---
"The age of holistic, personalised learning is here and a child really is more than just a grade"
---
And of course, no one knows their children better (and that they are all different!) than the parents. This is why Kinteract empowers parents in unique new ways. Not only is there secure communication with teachers, but this is also available with instant, high-quality translation in multiple languages. And when it comes to learning, parents and children are able to contribute evidence of all achievements to Kinteract and this will be visible to the teachers, forming a key part of the child's portfolio. By combining parent engagement and student agency in this way, Citizens and Kinteract are providing a transformational model, with the school as a true member of the extended family.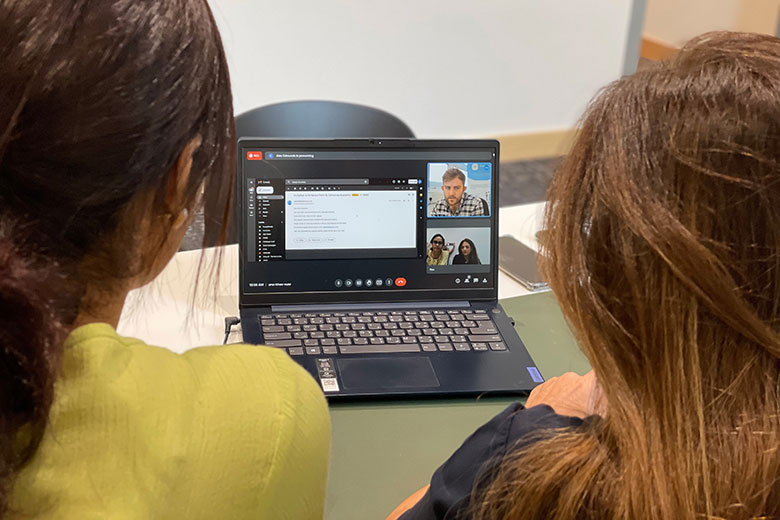 By empowering every citizen to showcase their unique talents, skills and achievements in a range of required formats, Kinteract is making a significant contribution to improving equality and inclusion and recognising and embracing all forms of diversity. A unique selling point of the platform is the focus on all forms of learning and achievement, rather than the standard approach of measuring performance across a predetermined, narrow hierarchy of subjects – an approach that is prone to further entrenching inequality of opportunity. With Kinteract, everyone has the opportunity to succeed in any field.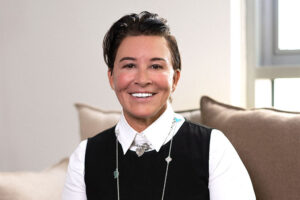 ---
Kinteract empowers parents in unique new ways
---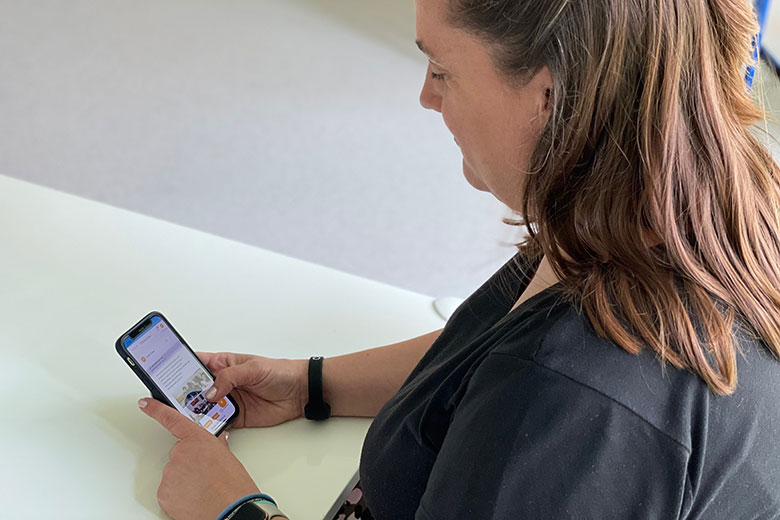 The Citizens Leadership Team felt that the blend of features offered by Kinteract resonated with the school ethos and vision. Features such as:
Age agnostic – appropriate for learners of all ages to build their e-portfolios
Familiar, clean, social-media style interface with a fast and intuitive workflow similar to Instagram/Facebook/LinkedIn
Supports lifelong learning – school leavers retain access and continue to curate their achievement portfolio throughout their lives and careers
Dynamic approach to building the narrative around the journey in real-time, from first use, not a last-minute collation of evidence – data and evidence are collected at the point of learning for maximum efficiency – it is a living, breathing learning journey
Students and parents have real agency and can fully participate in the learning journey; they can upload and curate in partnership with the school
A hashtag system provides the ability for users to collect any evidence and search and organise content easily, customising reports and outputs for any purpose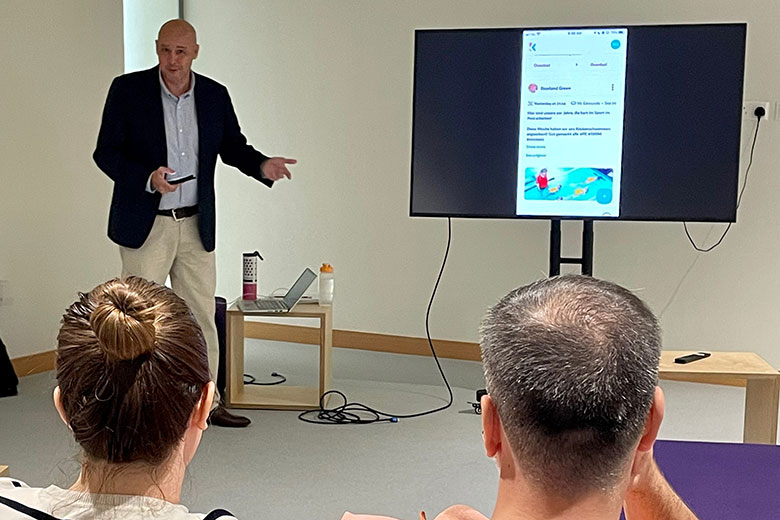 ---
A unique selling point of the platform is the focus on all forms of learning and achievement
---
Phil Redhead, Director of Education and Innovation at Kinteract said: "Citizens School and Kinteract share a common vision of future-focused learning, which combines the nurturing of key skills, values and attributes with learner agency to follow individual passions. Kinteract's adaptable technology is unique in its ability to facilitate learning, track progress and evidence achievement against any framework, whilst providing every child with ownership of their learning pathway to lifelong fulfilment. It is often said that we measure what we value and we value what we measure. The Citizens vision, powered by Kinteract, is a transformational move toward valuing every child and all forms of learning and achievement. We look forward together to seeing the students and entire Citizens community thrive in the years ahead."