Offering a visionary learning experience that goes beyond traditional methods, Citizens School encompasses a range of strategies, philosophies, and practices designed to prepare students for the challenges and opportunities of the future. Education UAE spoke to the school's new principal, Colin Sinclair, about his own personal journey and the personalised learning approaches that cater to individual student needs, interests, and learning styles.
EdUAE: What were your initial feelings when the opportunity at Citizens came up, and what are your thoughts on moving to Dubai to take up this new and exciting phase of your career?
Colin Sinclair: I was very excited when the opportunity first presented itself, and the more I engaged with Hisham Hodroge (CEO), Dr. Adil AlZarooni (proprietor), and the team, it became evident that our philosophies aligned. The timing of the opportunity to become part of the Citizens team was fortunate, as our youngest son has just completed his A-levels, so the next phase of my career fitted well with our family circumstances. My wife is joining me very soon, and Dubai will become our new home.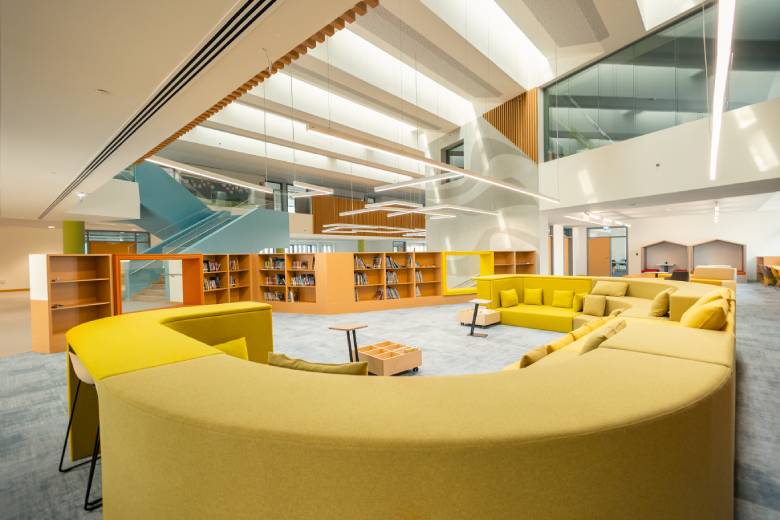 EdUAE: Can you please provide an overview of your educational and professional background and how it has prepared you for this new role?
---
I held the position of Executive Principal and then Education Director in three very different educational organisations, where I line-managed over 50 principals
---
CS: I was a principal in England before moving to Europe to lead an all-through international college. On returning to England, I held the position of Executive Principal and then Education Director in three very different educational organisations, where I line-managed over 50 principals. My role prior to joining Citizens was as CEO of a group of 18 schools in England. I am confident the experience of leading schools as a principal, executive principal, education director, and CEO will help the team ensure Citizens delivers on its vision and values and becomes one of the leading schools in Dubai.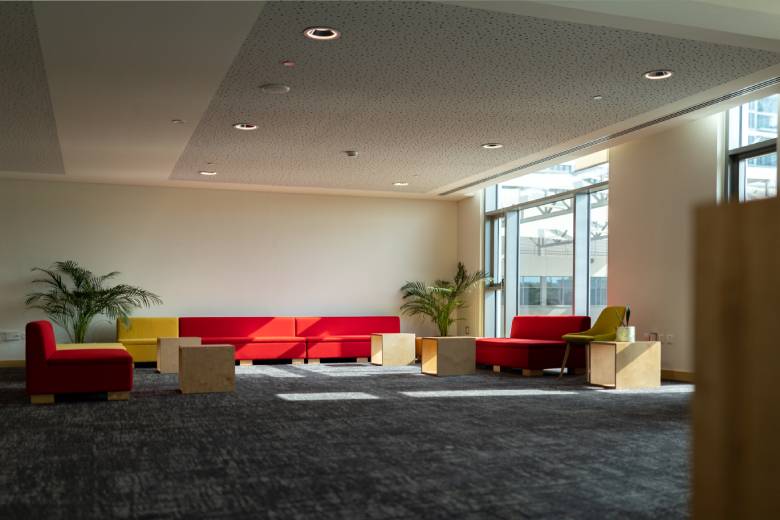 EdUAE: Can you describe your leadership style and how it aligns with the needs and values of Citizens? What do you believe are the key qualities and skills that make an outstanding principal, and how do you embody these traits?
CS: I passionately believe in a holistic and inclusive education and creating a school community that meets the needs of the children we care for. I am an advocate of creating a learning culture through a restorative and conversational approach as children progress through the school. I am a collaborative leader and believe that great schools have a clear vision and set of values that support that vision. The role of leaders is to deliver the vision and values, and the most successful schools and organisations have a collective efficacy where everyone is moving in the same direction and supporting each other in turning the vision and values into a culture of everyday actions and behaviours.
---
Our bespoke entrepreneurship and Citizens Future Framework curricula are pivotal in engaging with the outside world
---
EdUAE: What is your educational philosophy, and how do you plan to implement it at Citizens?
CS: I am a values-led leader, and I am fortunate that I can be selective in aligning my values with the organisation's vision and values. My educational philosophy is based on meeting the needs of all our learners through an inclusive and holistic curriculum that balances academic rigour with the interpersonal, social, and communicative skills that will enable children to pursue their passions and interests, whatever they are. We do not know what the future holds, and our plan is to prepare Citizens learners to be successful in their chosen career path, whether that is as an entrepreneur or a more traditional route into further academic study. The employment market in 5-10 years' time will be very different from what it is today, and the skills to be adaptable and creative, to solve problems, and to think constructively while treating people with respect are outcomes we believe will prepare the leaders of tomorrow. Creating a culture whereby everyone understands the direction of travel and knows how important it is to pull together to deliver our values is an aspect of my role that I relish.
EdUAE: How do you plan to foster a positive school culture and community among students, staff, and parents?
CS: Through co-construction and collaboration with stakeholders. As a multicultural, inclusive school community, we are proud that our community is representative of Dubai, and we strive to engender a culture of unity within our school. We actively promote social events for parents and staff and work hard to seek and respond to feedback through our Parent Association Group (PAG), staff well-being committee, and the Learner Leadership Team. We are extremely fortunate to have a wonderful, purpose-built environment in the heart of City Walk, Dubai. However, it is the people who create the culture, and we work hard to proactively collaborate and build partnerships with our stakeholders.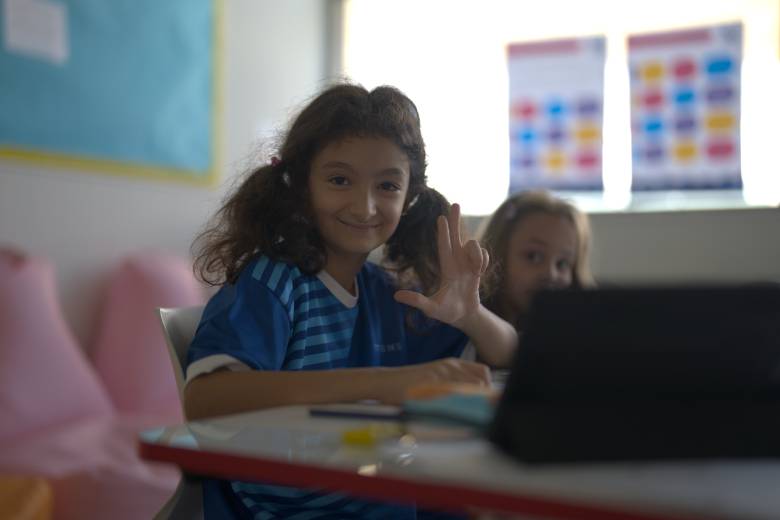 EdUAE: How will you approach building and maintaining positive relationships with the local community and stakeholders outside of the school? Do you believe this is an important aspect of the modern education world?
---
Our approach to learning is removed from the traditional 'teacher-talk' model
---
CS: Collaborating with stakeholder groups outside of the school is a hugely important aspect of delivering a contextual and rapidly evolving educational world. Our bespoke entrepreneurship and Citizens Future Framework curricula are pivotal in engaging with the outside world, as we are always striving to 'bring learning to life'. Our approach to learning is removed from the traditional 'teachertalk' model, whereby the teacher is the most important person in the room. Our professional educators are called mentors, as their role is to facilitate and work alongside the learners in mentoring their progress as opposed to directing the learning. We utilise the environment and have learning labs, break-out spaces, specialist learning zones, and resources to enhance the learning experience. Knowledge is freely available through the internet, and the mentors' role is to bring the knowledge to life through engaging and contextual pedagogical experiences.
We embrace new technologies and are piloting an exciting partnership with School Hack to advance how learners and mentors utilise and use learning tools such as ChatGPT, coding, and digital literacy.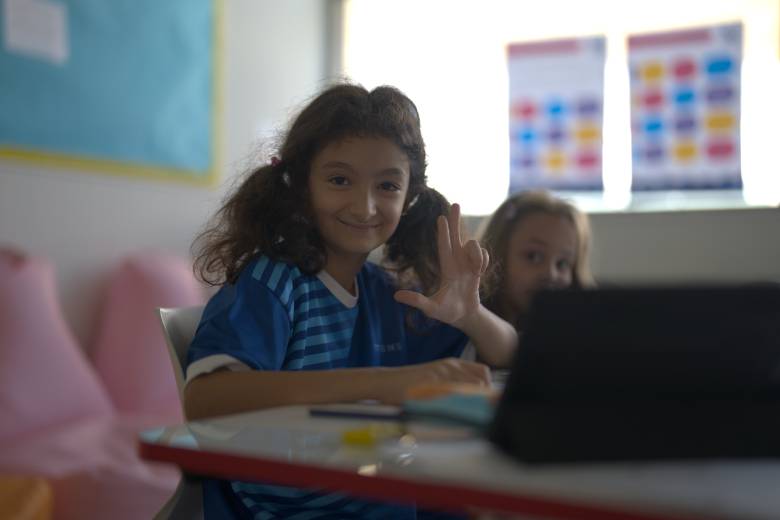 EdUAE: What do you see as the most significant challenges facing the education sector today, and how will you address them at Citizens?
CS: Preparing children for a world that is changing much faster than the education system they are part of is a considerable task. The education sector has largely stood still for generations while the world has moved on. 90% of the jobs 25-yearolds have today were not created when those 25-year-olds were 11 years of age. We have to be brave and move away from a knowledge-rich curriculum to a curriculum that is a better balance of skills, attributes, and knowledge, and then find innovative and contextual ways of preparing the next generation to be successful in whatever they choose to pursue in the next phase of their lives.
We believe our approach is a better balance. Our bravery in educating our children to be effective, confident communicators, caring, and compassionate individuals who respect one another and learn and flourish in an inclusive, multicultural community addresses the challenges of a rapidly changing world. We are developing our Citizens Learning Framework, which is a research-driven contextual model that provides principles that are adapted to be age-appropriate while supporting our approaches to the learning journey.
---
90% of the jobs 25-year-olds have today were not created when those 25-year-olds were 11 years of age
---
EdUAE: What is your vision for the future of the school during your tenure? How will you stamp your personality and ideas on it?
CS: The school is much bigger and more important than any one person, and I am privileged to be part of a team that is leading a school community that believes in the vision. My role is to collaborate with those who are more skilled and knowledgeable than me in delivering the vision and values into reality, so the children are well-prepared for the next phase of their journey. I am passionate about inclusion and providing a holistic education for all children. As we continue to grow (550 learners in our second year of operation), the importance of developing, investing, and coaching colleagues to be the best version of themselves in order to create a team that will collectively re-imagine education will become increasingly important.
My vision is for Citizens School to be the leading school in the UAE in providing an inclusive and progressive education where learners develop an entrepreneurial mindset that prepares them for the future.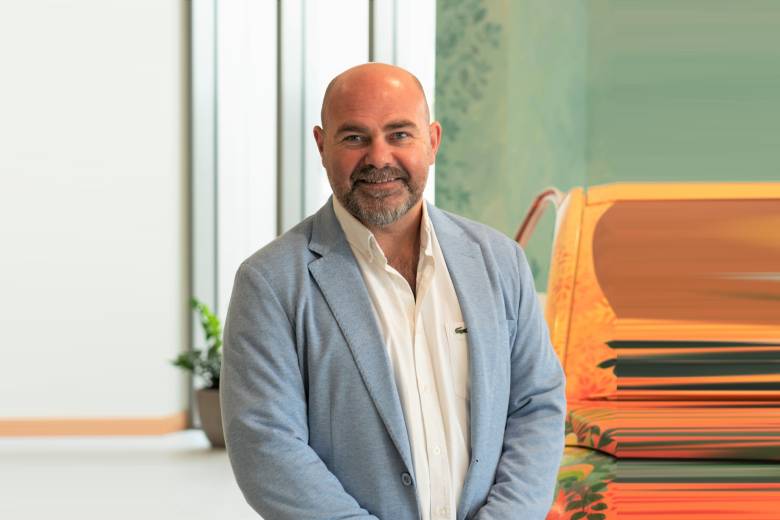 Colin Sinclair Principal of Citizens School, husband, and proud dad of two grown-up children, Colin Sinclair has moved to Dubai following a 25-year career as a senior educational leader via the UK and Ibiza. Previous leadership roles include being a Headteacher, Governor, Principal, Director of Education, and most recently CEO of a group of 18 schools in Dorset, England. Colin looks forward to embarking on this exciting journey of reimagining education with the whole Citizens community and working closely with the learners to live out the Citizens' vision and values.
To read more from Citizens School