Lessons and performances immerse Dubai students in Canadian lifestyle and heritage
Students at Canadian University Dubai (CUD) have been discovering the rich history and culture of Canada as part of an immersive program of activities to explore the country's lifestyle and heritage. Led by Ms. Sanaz Sotoudeh, CUD's resident international concert pianist and lecturer, performances from Canadian artists complement in-curriculum classes, to broaden students' cultural perspectives and prepare them for future life and work in Canada.
The initiative incorporates classroom-based lessons and extracurricular performances to introduce Canada to the global context. CUD has established a dedicated course in Canadian Studies, as part of the university's general education curriculum. Ms. Sotoudeh explained, "Students learn about various aspects of Canadian society, including culture, politics, geography, economics, music, and literature. The course also teaches the rich history of Canada and its people."  
Alongside the classroom lessons is a programme of extracurricular activities on campus that allow students to engage with Canadian performers and cultural experts first hand. Mr. Mohammad Lari, Canadian Cultural Diplomacy Officer at the Embassy of Canada in Abu Dhabi, delivered a session on 'Art Without Borders: Cultural Diplomacy in Action', sharing insights on how art, literature, and culture play important roles in the success of public diplomacy, providing opportunities to bring the Canadian culture to the UAE.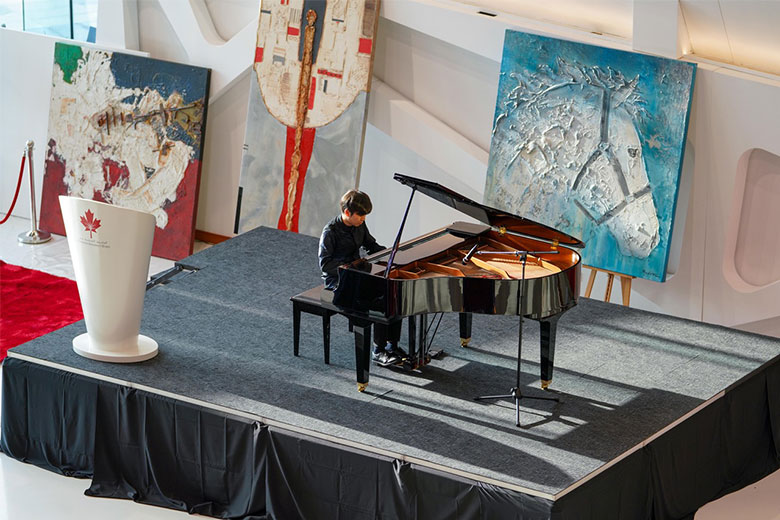 Most recently CUD staged a musical performance entitled, 'The Canadian Identity: An Amalgamation of Different Cultures through Music', celebrating the power of music in uniting cultures. Opened by guest speaker, Mr. Jean-Philippe Linteau, the Consul General of Canada in Dubai and the Northern Emirates, the event featured a piano recital performance by Mr. Tony Yike Yang, a renowned international pianist recognised as one of Canada's finest young musicians. The performance showcased music by Chopin, as well as Canadian and Chinese composers, and included a duet alongside Ms. Sotoudeh.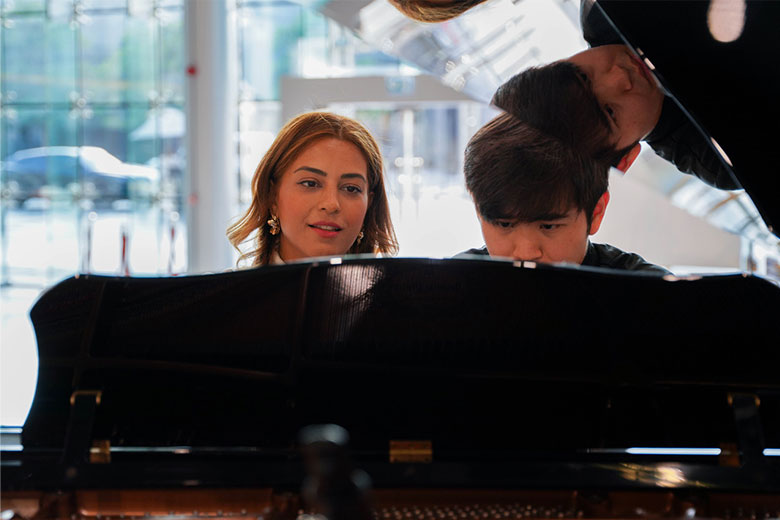 ---
The event featured a piano recital performance by Mr. Tony Yike Yang, a renowned international pianist
---
A regular at Wellness Wednesdays is student Yasmeen Khadri, who said, "The events are great to join because they provide me with a dedicated time for self-care and help to promote my overall well-being. I love to enjoy simple activities like painting and jewellery making, which help to reduce my stress and foster my personal growth. It's a valuable opportunity for me to prioritise my wellness, connect with a supportive community, and engage in activities that bring me joy and relaxation."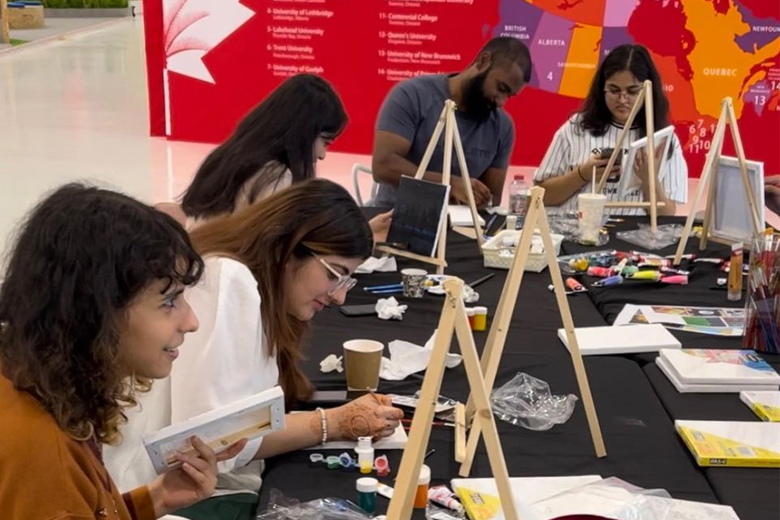 Speaking about the impact of the initiative, Vaishnavi said, "It has been fulfilling to see how students immerse themselves in the experiences and bring forward their own ideas for activities and opportunities to collaborate. It is also heartwarming to see students come along each week, build their confidence and create new friendships that might otherwise never have happened."
Maryam Farahmand, Student Life Officer at CUD, concluded, "We know how important it is to dedicate time to well-being and relaxation, and the Wellness Society took the initiative to establish a weekly programme that encourages and enables students to schedule this as a regular commitment. The fact that this is a student-led activity means we have seen a high level of engagement and excellent feedback on the positive impact this has for participants."
To read more from Canadian University Dubai