Canadian University Dubai (CUD) graduate, Shatha Al Zarouni, has published a collection of short stories capturing the heartbreak and healing of love, loss, and letting go. The book, entitled No Wounds Left to Sing, is part storytelling, part self-help, and aims to offer comfort and guidance to readers as they navigate and reflect on some of their most emotional life experiences.
Published under her pen name, Daawy, the stories are told in sequences of both poetry and prose, each reflecting an episode in the journey of a relationship, from falling in love to separation and moving on. Inspired by her experiences and encounters over several years, the Emirati author set aside her personal inhibitions and societal traditions to pen what she describes as "a journey for all women in search of a remedy after heartbreak."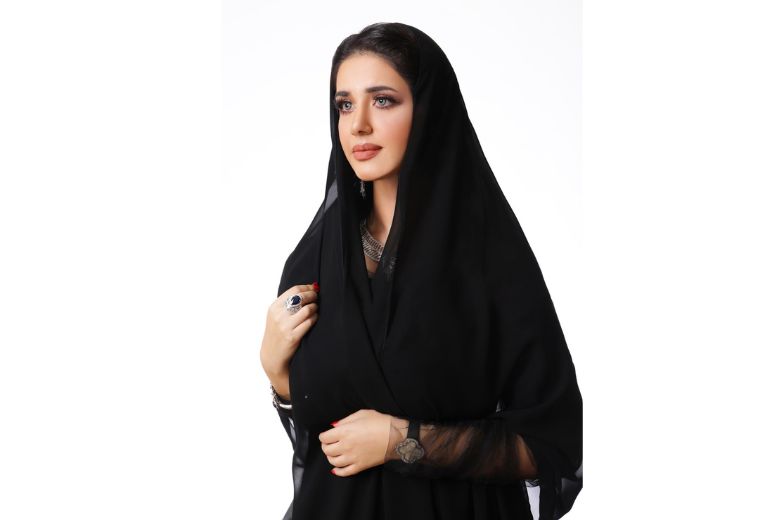 ---
Emirati author shares wisdom on love, loss, and letting go
---
Explaining her purpose behind the book, Daawy says: "I'd always been asked for guidance from friends about life and relationships, I think because I have a very objective view of situations, I'd become recognised as a good source of advice. I started to write down my reflections on these themes and over time it turned into a collection of stories that logically flowed together. The underlying message is that we need to acknowledge our emotions to help us come back stronger."
Having started writing at a young age, Daawy's early work was published in the USA, where she won top honours in several competitions. She went on to earn a bachelor's degree in law from the UK and, though continuing with her writing, she says she lacked the confidence to share her work. Eventually overcoming her self-doubt, and with the support of her family, Daawy took her first step, publishing her debut novel, From the Capital with Love.
---
"The underlying message is that we need to acknowledge our emotions to help us come back stronger"
---
Sharing her journey, Daawy reveals: "I have always used writing as a channel to express emotions and I started posting my work in forums, where I received a lot of support. People seemed to relate to what I was saying, which gave me the faith to continue. I had the story for my first book written in my mind, but it required a lot of research to bring it to life. From the Capital with Love was launched in 2015, and I have continued writing since then, culminating in No Wounds Left to Sing."
The support of her family has played a big part in Daawy's success. She explains: "My parents have been very supportive. My dad read every short story that has been published in international anthologies and he also laminated every article written about me. My mother also encouraged me to compile all my short poetry and prose into a book and send it to a publisher before I graduated from CUD. It was her idea to write the title of the book on the girl's hair strands on the cover of No Wounds Left to Sing."
Graduating from CUD with a Bachelor of Arts in Communication, Daawy's creative talent is evident as she will receive the highest honour, summa cum laude, at the University's forthcoming convocation in March. She says: "I was drawn to study journalism at CUD because of the overlap with storytelling, but my degree has also helped me a great deal with research, presentation and other skills that will improve my writing in the future."
Continuing to write while taking care of her young family of two daughters and two sons, Daawy hopes that readers find strength in her recent book. She concludes: "My aim is encapsulated in the title – to offer a soothing balm to burning wounds, until no wounds are left to sing."