Camps International, a social enterprise that provides school expeditions for student volunteers worldwide, including the UAE, is celebrating completing two decades of ethical journeys with impact. Since establishing its first camp in Kenya in 2002 the organisation has developed more than 20 similar facilities across the globe, supporting the delivery of more than 450 community projects that have benefitted tens of thousands of people.

Today, Camps has facilities in Kenya, Tanzania, Ecuador, Peru, Costa Rica, Borneo and Cambodia, among others, all of which are being used to support surrounding communities and protect ecosystems. The organisation has undertaken millions of project hours since its establishment, thanks to the efforts of more than 50,000 volunteers.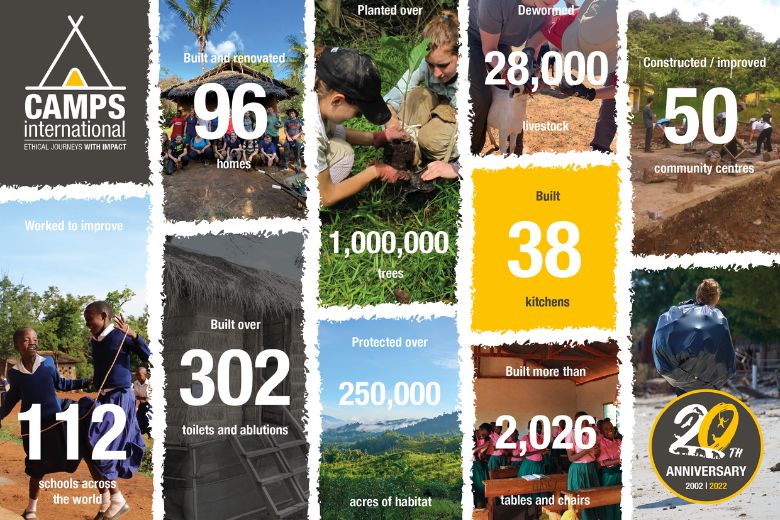 ---
This year marks the start of Camps International's third decade, ushering in a new era of climate action focussed initiatives;
---

Camps International is committed to supporting the ambitions of the United Nations (UN) Sustainable Development Goals (SDGs), specifically those relating to education, gender equality and climate action (SDGs 4, 5 and 13). The social enterprise's activities also contribute to a number of other SDGs, including those that target zero hunger, clean water and sanitation.
Commenting on the 20-year anniversary, Stuart Rees Jones, CEO and Founder of Camps International, said: "From the outset, we wanted to build a great social enterprise, making a significant difference to the world around us and developing a wider education for young people. We are the preferred partner for many schools across the region, offering ethical expeditions and service-led trips for youth. Our culturally diverse team is committed to delivering safe but challenging experiences to the thousands of students who travel with us every year.  For over 20 years we have made a positive impact on the communities and environments where we work."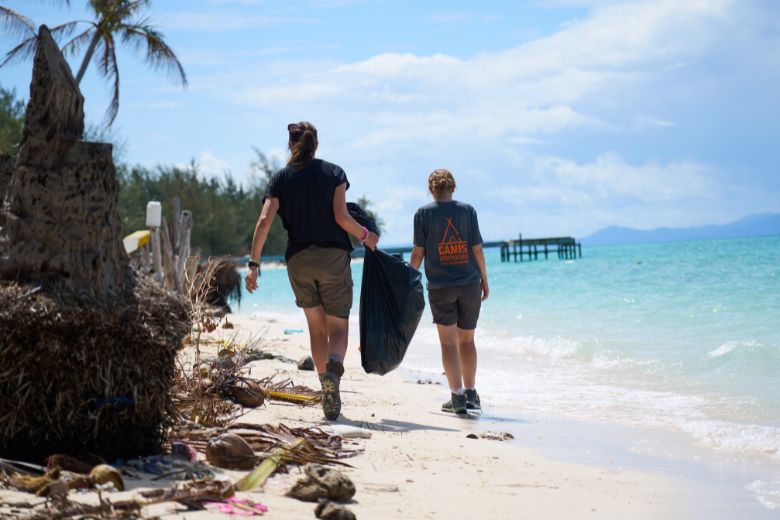 ---
The organisation has supported projects spanning education, conservation and more
---
The organisation began its journey in collaboration with three participating schools in East Africa. Two decades later, Camps has worked with more than 1,000 schools and over 50,000 young people, creating and enhancing essential infrastructure and bringing real-world issues to the classroom through its educational programme, 'Real World Studies'. The social enterprise's focuses have also grown during this period, with contributions to food and water conservation, wildlife conservation, and housing and welfare within underdeveloped and vulnerable communities around the world.

Despite the global pandemic, which resulted in an estimated 845,000 hours of lost project work for Camps International and their community partners across 2020 and 2021, the organisation has had a strong comeback in 2022 and has succeeded in delivering 73 projects across eight global locations in 2022 alone. More than 3,000 trees were planted by Camps last year, bringing the organisation's total number to more than one million. More than 85,000 acres of conservation land were protected by the organisation during the same period, taking Camps International's lifetime impact above 250,000 acres.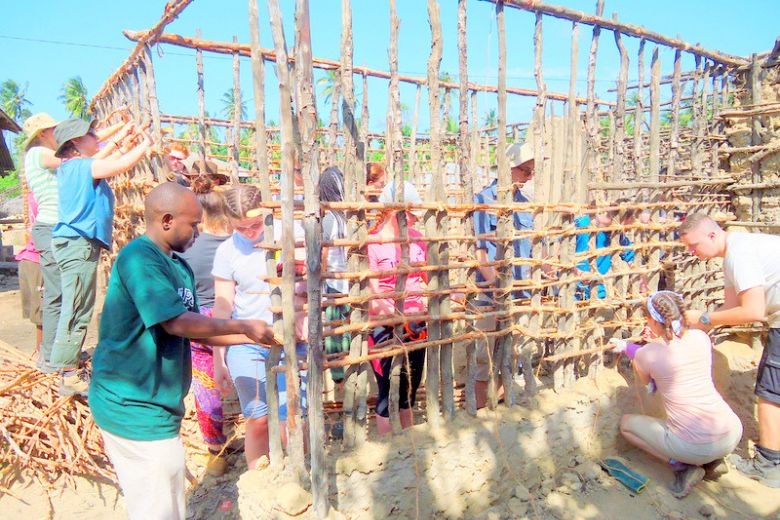 ---
Its ethical expeditions have benefitted tens of thousands of people around the world.
---
Camps International's education and community projects also made a significant impact in 2022. Last year, students and teachers on expeditions delivered enhancements to more than 20 classrooms. It has now supported the improvement of more than 100 schools since its establishment, helping to create new libraries and sports facilities while improving the educational environments of thousands of children around the world.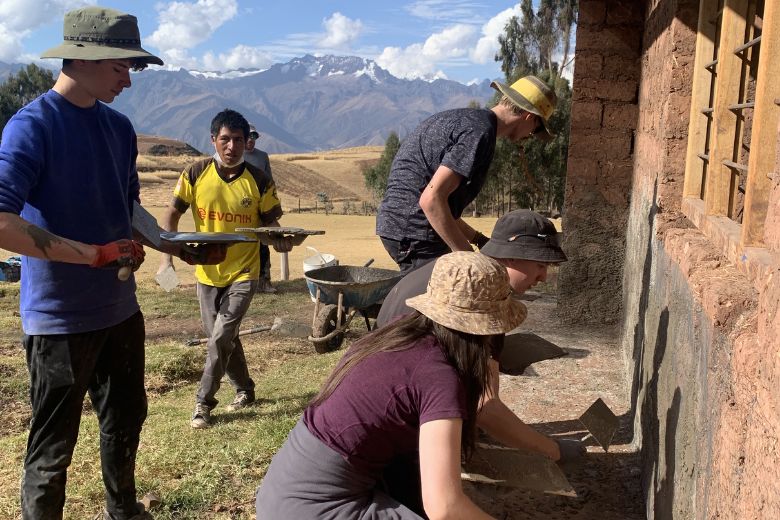 "In 2022, Camps International groups supported community and environmental projects for the first time in two years since the Covid-19 pandemic," said Jones. "Those groups did great work and, in some cases, rescued projects that had been inactive since before the pandemic.
"One of my personal highlights was the reopening of the English teaching programme for children in Beng Mealea and Beng Pae, Cambodia – an initiative we launched in 2018 after learning that local schools were too small to accommodate this type of provision," he added. "Classrooms were built on-site at our camp, where two full-time teachers are now employed. Approximately 200 pupils attended this programme in 2022."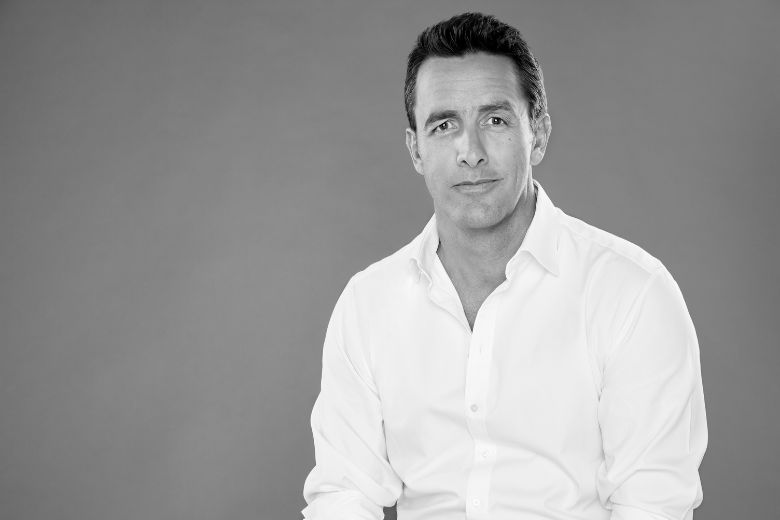 Commenting on Camps International's journey so far, Jones concluded: "It's been an extraordinary 20 years and I look towards the next phase of our journey.  We will continue to build camps to positively impact the lives of those in need and bring these real-world issues to the student travellers."
To learn more or to get involved in ethical journeys with impact, visit Camps International.