Sixth Form pupils from Brighton College Dubai had the amazing opportunity to take part in an international trip to the founding school in Brighton, United Kingdom.
Highlighting the strong international ties between the Brighton College UK and its sister school, Brighton College Dubai, the trip was designed to give Dubai-based pupils the opportunity to experience academic and pastoral life at the UK school, and the chance to take in the culture and sights of the country where many plan to attend leading Russell Group universities. The sixth formers were partnered with a Brighton College UK buddy and experienced a varied and exciting itinerary of workshops and had the chance to experience university admission guidance and career guidance sessions from subject experts at the College.
---
"It was a really interesting to experience what it's like to attend Brighton College in the UK."
---
Head of Sixth Form at Brighton College Dubai, Joe Hall said: "Ensuring that our Brighton College pupils in the UAE have a close connection with their counterparts in the UK not only broadens their horizons but also deepens the connection between our schools. Through these connections and enriching experiences our pupils are able to benefit from a truly global educational network."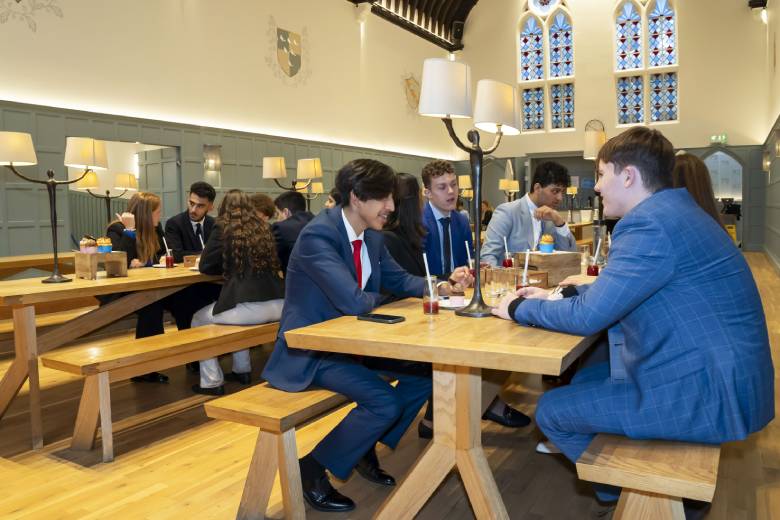 Ali Ghosheh, Year 12 pupil at Brighton College Dubai, said: "It was a really interesting to experience what it's like to attend Brighton College in the UK. We were each partnered up with a pupil from Brighton College UK who has similar interest and does similar subjects there. It was great to meet so many new people."
In addition to their time at Brighton College UK, pupils attended the University of Sussex, University College London and SOAS for a campus tour, as well as a tour around Oxford. The itinerary was not limited to academics, however; pupils were also able to take in the UK's culture and heritage throughout the trip as they visited major landmarks in Brighton, sightseeing around the city of London and even a West End show.
To read more from Brighton College Dubai