A level Results for 2023
Pupils now progressing to prestigious universities around the globe including the
UK's University of Cambridge and Ivy League Universities in the US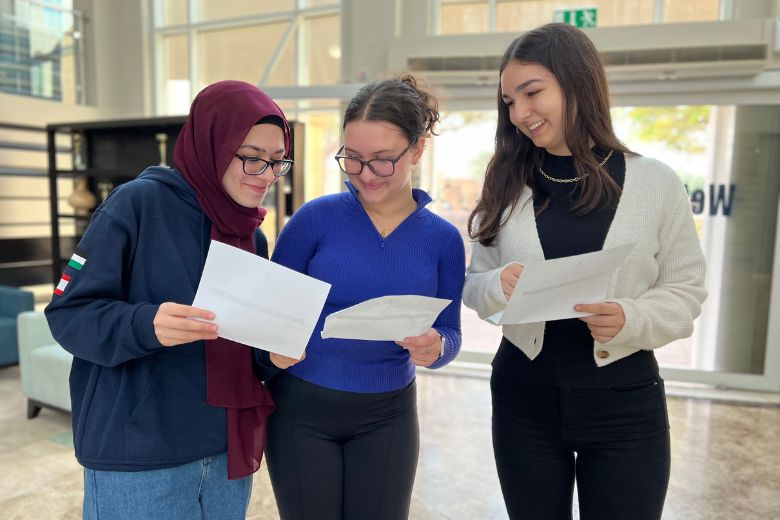 United Arab Emirates, Abu Dhabi, Thursday 17th August 2023: Brighton College Abu Dhabi is celebrating its pupils' outstanding A Level results with one in five grades awarded an A*.
The percentage of top grades achieved this year has almost doubled to those in 2019 (the most accurate comparison to this year's examination results), with 20% of A Levels awarded A* grades in 2023 compared with 11.5% in 2019. 45% of results achieved were A* to A building again on 41% A* to A in 2019.
This year's outstanding results mean that pupils progress to the best universities around the world, including Oxbridge and Ivy League universities. The Class of 2023 hold over 100 offers from Russell Group Universities and are expected to go on to study at universities including Exeter, Manchester, UCL, Leeds, Durham and King's College, London and beyond the UK, pupils will attend prestigious institutions including Berkley, Dartmouth, UCLA, Purdue, University of Toronto, University of Geneva and Rome University of the Arts.
Furthermore, this year saw the largest cohort of seventeen pupils applying for Medicine and related fields of study, and pupils have met the conditions of offers to study Medicine at universities including Cambridge, St Andrews, Imperial, Queen's Belfast, Leicester and Aston.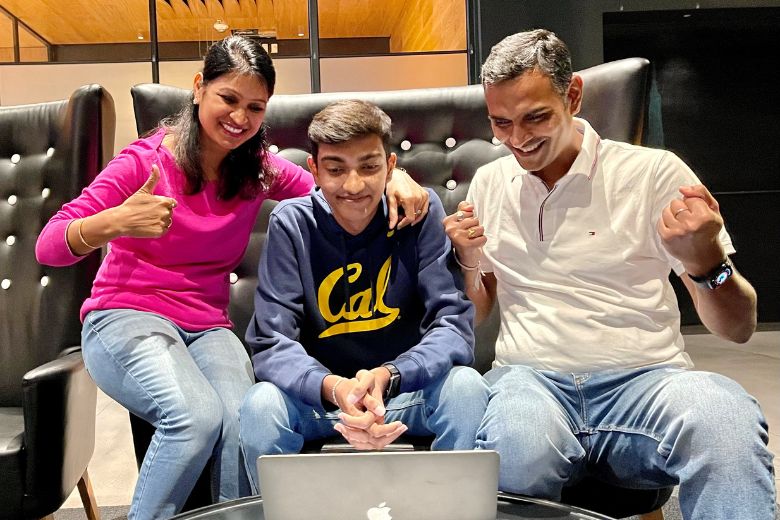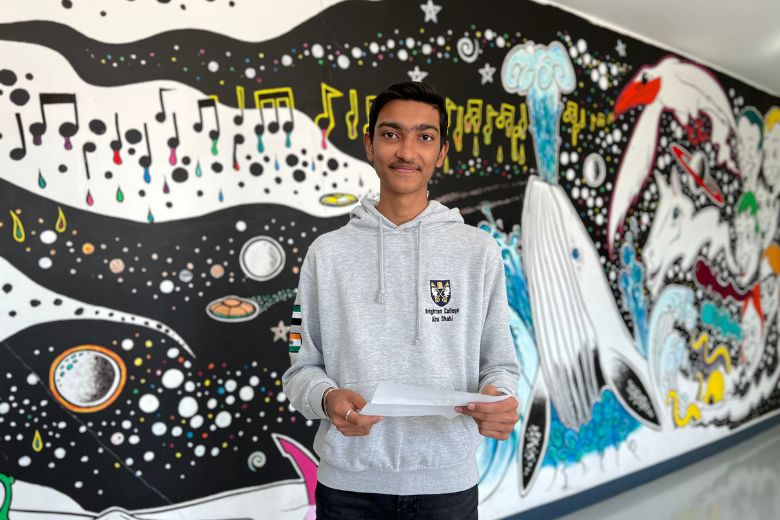 High achieving pupils who are celebrating top level grades this year include the following:
Dheer Baldua A* A* A* A* A Engineering, University of California, Berkley
Kai Bevan A* A* A* A* Medicine, University of Cambridge
Kahngjoon Koh A* A* A A A Computer Science, Imperial London of Kaist, South Korea
Junayd Hussain A* A* A* A* Theoretical Physics, St Andrews
Yasmin El Maoued A* A* A* A Physics, NYU Abu Dhabi
Gayon Ko A* A* A* A Mechanical Engineering, Imperial
Hussain Arafa A* A* A* Engineering, University of Manchester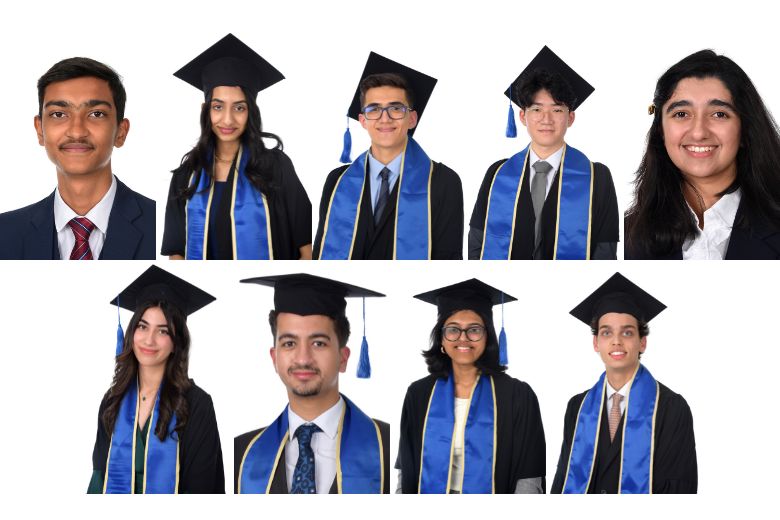 Pupils in Year 13 deserve special recognition because, for most pupils, this was the first examination season they had completed, having not had the opportunity to site their GCSE examinations. Thanks to their own endeavour, and with the incredible support of the College's exceptional staff, the College is delighted that 20% of all grades achieved by pupils this year are A*, almost half (45%) of all grades achieved are A* to A grades and 69% of grades are A* to B. In addition to the outstanding A level results, the College is also delighted that 71% of EPQs were awarded an A* or A in the school's largest EPQ entry to date.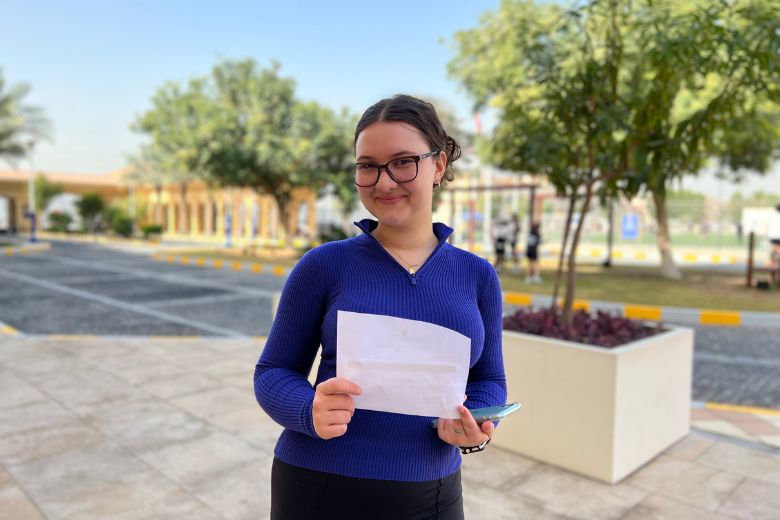 Helen Wilkinson, former Head Mistress of Brighton College Abu Dhabi said, "Yet again, we are so proud of our pupils and their exceptional achievements. The results speak for themselves and are a testament to our pupils' hard work and determination, as well as to our committed staff who have guided them along the way. More than this, the Class of 2023 have given back to the college community in so many ways, and leave us as curious, confident and kind young men and women who are ready to make a difference in the world. Well done!"