The global biotechnology market is projected to reach USD 3.88 trillion by 2030, registering a Compound Annual Growth Rate (CAGR) of 13.96%, according to US market research and consulting company, Grand View Research. Other studies predict a higher CAGR of over 30 per cent.
In the MENA region, the biotechnology sector is experiencing phenomenal growth, reflected in the UAE attracting more FDI into the sector than any other country in the region. According to a report by the Dubai Chamber of Commerce, the biotechnology market in the region is expected to reach $2.6 million by 2028, with the UAE and Saudi Arabia accounting for the largest share. In the 2023 federal budget, the UAE allocated $1.3 billion for healthcare and community protection.
Universities across the globe are vying with one another to attract students to this promising field through specialised courses. AURAK is running a comprehensive four-year undergraduate programme covering diverse areas of Biotechnology, such as Molecular and Cellular Biology, Genetics, Microbiology, Drug Discovery, Medical Biotechnology, Forensics, and Food and Agricultural Sciences. The programme combines expert-led courses with practical laboratory sessions, including co-requisite laboratory-based modules, providing theoretical knowledge and practical skills.
---
AURAK among UAE universities offering a comprehensive undergraduate programme in Biotechnology, internationally accredited by the Applied and Natural Science Accreditation Commission (ANSAC) of ABET
---
AURAK's Bachelor of Science in Biotechnology is accredited by the Applied and Natural Science Accreditation Commission (ANSAC) of the prestigious Accreditation Board for Engineering and Technology (ABET).
Prof. Stephen Wilhite, AURAK's Senior Vice President for Academic Affairs and Student Success/Provost, said: "Offering solid foundational knowledge in Mathematics and Chemistry, advanced biotechnology courses, and substantial practical training, our Biotechnology programme prepares students for careers in the pharmaceutical industry, healthcare industry, forensics laboratories, food industry, and in research and education related to application of biological findings. We believe that in a disrupted careers landscape, biotechnology is one field that has vast potential."
AURAK's Biotechnology Department features six fully equipped laboratories that allow students to carry out hands-on, experiential activities. The laboratories have state-of-the-art facilities for cell culture, molecular biology, light and fluorescence imaging, flow cytometry, fluorescence plate readers, protein analysis, DNA analysis, and microbiology, providing students with practical experience with cutting-edge equipment and techniques.
What makes biotechnology a promising career option is the surge in demand for food, depletion of natural resources, government regulatory support, and technological advancements in various solutions to counter fatal diseases. The advent of stem cell technology, personalised medicine, nanotechnology and genetic engineering has contributed to making biotechnology an attractive field.
---
"We believe that in a disrupted careers landscape, biotechnology is one field that has vast potential."
---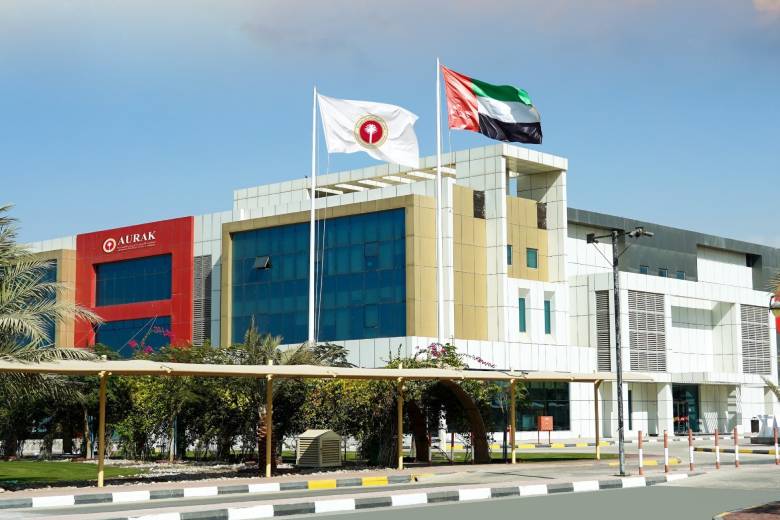 Biotechnology has received increased attention since the COVID-19 pandemic, creating further opportunities for drug development and manufacturing of vaccines for the disease. For instance, in 2021, over 11 billion doses of the COVID-19 vaccine were produced globally, resulting in vaccination of about half of the world's population within a year. According to WHO figures, as of September 2023 over 13.4 billion vaccine doses were administered globally.
Biotechnology is also providing great tools for agricultural applications, including micro-propagation, molecular breeding, tissue culturing, conventional plant breeding, and development of genetically modified crops.
Rising demand for clinical solutions for the treatment of chronic diseases such as cancer, diabetes, age-related macular degeneration, genetic disorders, and almost all forms of arthritis are expected to further boost the biotechnology market.
Biotechnological techniques, including stem cell technology, DNA fingerprinting, and genetic engineering, among others, have gained significant traction in the past few years, making biotechnology a go-to career option.
To read more from AURAK