Dubai, United Arab Emirates, 31st August 2022: Yesterday marked the eagerly anticipated launch of the school that dares to do things differently in education, Bloom World Academy, who welcomed over 280 students from 53 nationalities through its doors. Making waves in the United Arab Emirates as the first IB curriculum school to offer a later start time and flexible school day to allow for student learning to be in balance with family life, the school's first intake of students arrived at the Al Barsha South campus at the later start time of 9am yesterday morning.
Over the course of this week, Bloom World Academy will host and run a timetable of unique and exciting activities to help its first ever cohort of students settle into the new school community, and as part of the spiral curriculum that the school employs, older and younger students will be encouraged to mix with each other and learn together. The school will also create and launch its school houses, students will work on composing the school's official song and the weekly school forums for students, teachers and the parent community will also launch as part of the welcome week.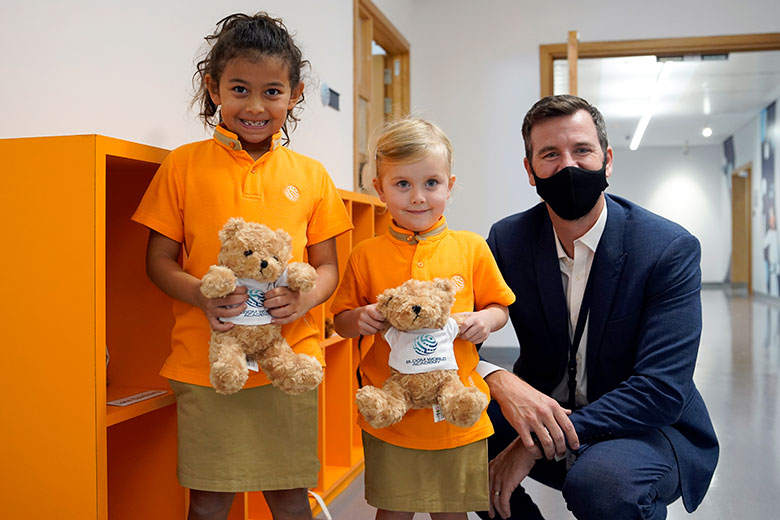 Principal of Bloom World Academy, John Bell commented: "I, along with the incredible teaching team at Bloom World Academy, am so happy to be celebrating the official launch of the school this week so we can bring to life the progressive ideas, thinking and ways of working that make us a school with a difference. Welcoming our first intake of bright-eyed, enthusiastic and motivated students yesterday was a morning to remember. The future is bright for our students and we can't wait to see what they go on to achieve with us here at BWA."
Bloom World Academy has been conceptualised and created by the expert minds at premium school provider, Bloom Education, who have been operating some of the world's leading education brands in the UAE market for more than a decade.