The nationwide A.R.M. Holding Children's Programme launches the second iteration of its in-classroom workshops. Following its success at Art Dubai in March 2022, which saw over 180 students take part in bespoke workshops, the programme will now expand to 80 schools across the seven emirates and will reach over 4,500 students over the next five weeks, a significant increase from the first edition which engaged 1,800 students.
The artist appointed for this year's edition of the workshops is Kenyan artist Cyrus Kabiru. Entitled Art of Recycle, his workshops invite children to retrieve and repurpose everyday materials from their homes and schools and transform them into works of art. Through these workshops, Cyrus challenges participants to alter their perspectives and re-examine how everyday objects can be given a new lease of life.
---
The programme kicked off with workshops at Art Dubai in March 2022 and now continues with in-classroom workshops at 80 schools across all seven emirates
---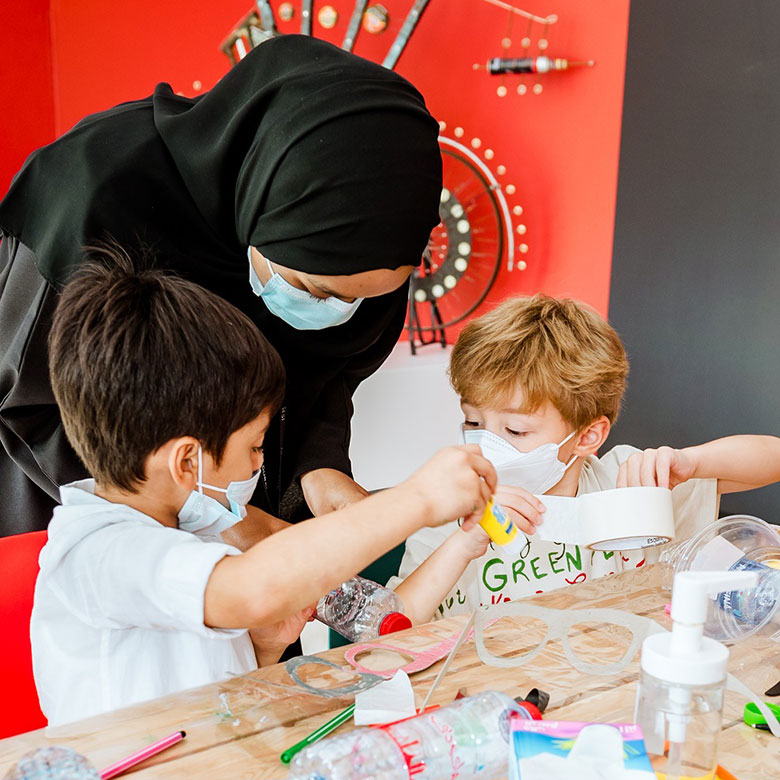 "We are delighted to kick off today the A.R.M Holding Children's Programme in schools. We feel that now more than ever it is important to provide a range of educational opportunities to nurture the next generation, and it is our belief that arts education, in particular, is uniquely positioned to foster creativity and resilience. Having an artist of Cyrus's calibre create the bespoke workshops and being able to offer them freely and to a growing number of students will positively impact the UAE's education landscape and offering. In addition, we are pleased to have Cyrus focus on the theme of sustainability, which is both incredibly relevant and important in today's society and central to A.R.M. Holding's mandate." said Mohammad Saeed Al Shehhi, CEO of A.R.M. Holding.
---
Kenyan artist Cyrus Kabiru has been appointed as the lead artist and his bespoke workshop Art of Recycle will teach more than 4,500 students how to give new life to recycled materials, turning them into works of art
---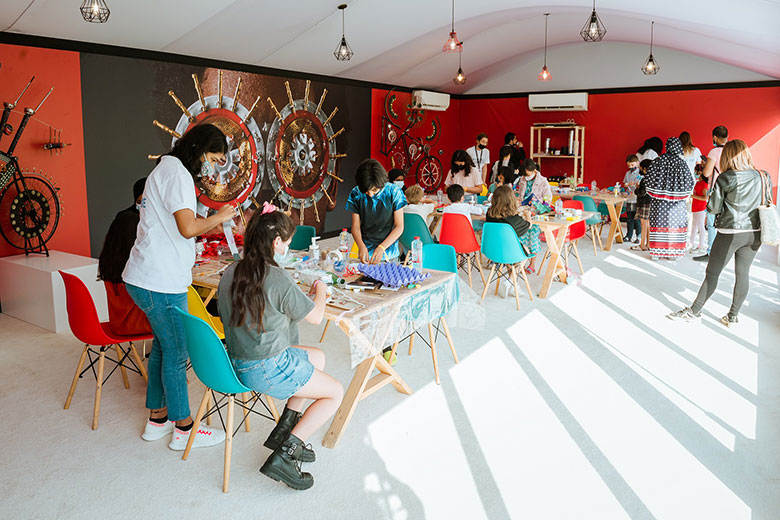 "Creativity is one of the most important skills that children need to have for the future. There are so many studies showing that it's a key skill for future generations. Teaching this skill in school and giving them (children) the opportunity to explore creativity is very important," said Principal, Dr Chitra Joshi.
---
This is the second year of the programme that aims to provide UAE-based children aged 5-17 with opportunities to grow and develop their interest in the arts
---
"Thanks to you and your team for organising such an amazing workshop. Commendably conducted workshop, a mixture of creativity, innovation and environment-consciousness."
New Delhi Private School – Vasudha Mehra
"This was a great initiative; we really need more creative exercises like this for kids around the UAE. Creativity is such an important skill to nurture and seeing these kids have access to that outlet is great."
The Cedar School – Nisreen Anwar