Ajman University's 'Year of the Fiftieth' commencement ceremony will once again be a drive-through event this year, in accordance with Covid-19 safety protocols across the UAE. Since the advent of the Covid-19 pandemic, Ajman University has utilised the innovative drive-through format to ensure adherence to Covid-19 safety measures.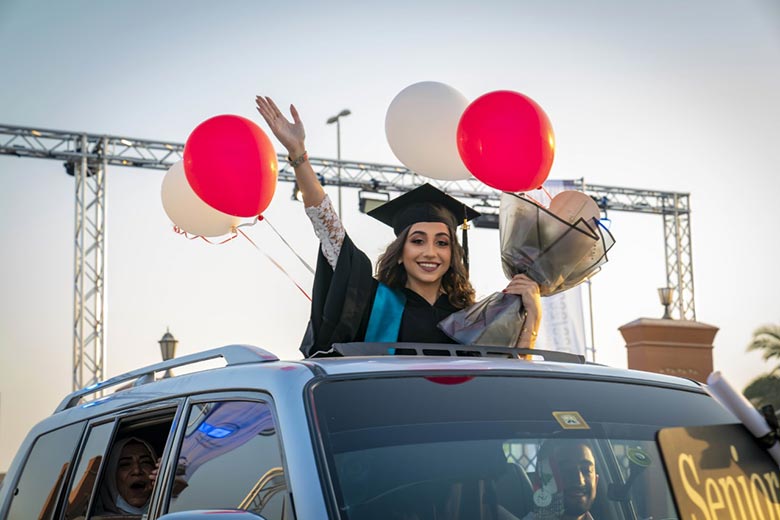 A widely anticipated event each year by graduating students, their parents and the general public, Ajman University's commencement ceremony is known for splendour and surprises. The ceremony will be held on multiple dates, January 17, 18 and 19, outside the J2 Building on campus.
A key highlight of Ajman University's "Year of the Fiftieth" commencement ceremony will be a laser show celebrating the glorious history and achievements of the UAE. The laser show will also highlight how Ajman University grew into one of the top 750 universities in the world, in just 30 years, inspired by the UAE's enterprising spirit and pursuit of excellence.
"We will be celebrating the UAE's glorious achievements in this 'Year of the Fiftieth' ceremony, which makes commencement even more special than ever. The drive-through event will ensure that students have a memorable way to mark the important occasion, even while adhering to strict Covid-19 safety protocols. This moment is the culmination of years of hard work and efforts, and it deserves to be celebrated," said Dr Karim Seghir, Chancellor of Ajman University.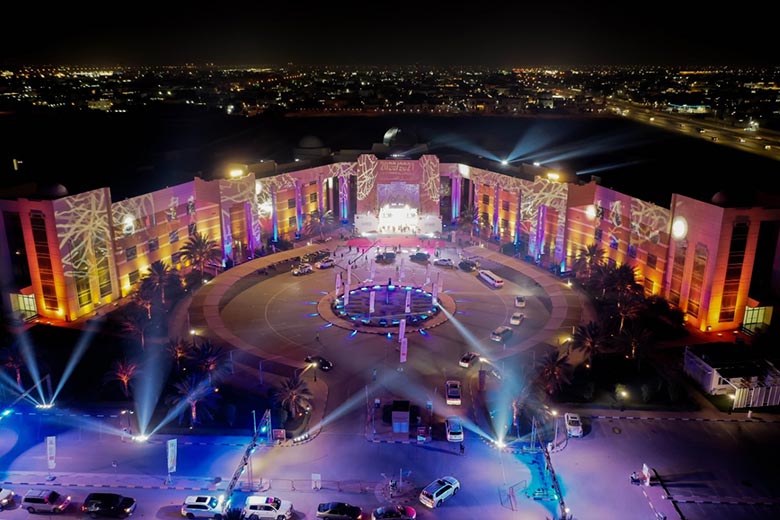 ---
Ajman University reveals the schedule for the forthcoming drive-through commencement ceremony
---
Graduates will be required to submit a negative PCR test result valid for 48 hours and will be provided stickers to fix on the windshields of their cars, which include the parking Zone number. They can collect their graduation gowns beforehand, as well as masks. As the ceremony begins, graduates, in their cars, will follow the signs to the honouring venue near the University's J2 building.
Families accompanying graduates in their cars are also required to have a negative PCR with the same validity period. Free PCR tests are available on the Ajman University campus to facilitate participants.
Expressing enthusiasm for the drive-through commencement ceremony, a graduating student said, "Learning at Ajman University was an amazing experience and I believe I'm speaking the minds of other graduates as well. I can't wait for the ceremony."
"I am extremely happy to be a parent at Ajman University and it has been an amazing experience so far. My child has grown intellectually and I thank the university for its support," a parent of a graduate added.
For more information about the 'Year of The Fiftieth' Commencement Ceremony, visit the University's social media channels, @ajmanuniversity.