In line with its continuous efforts to foster innovative thinking and competitive learning opportunities for students, Abu Dhabi University (ADU) concluded the first Future Mobility Challenge. The Challenge was held on March 18 at Al Hudayriyat Island, organised by the University's College of Engineering along with Global EEE, a US-based 501(c)(3) nonprofit organisation for student competitions worldwide focused on education, energy and environment, 3elm Education and Training Consultancy and the U.S. Mission to the UAE.
The event witnessed the participation of international delegations from the USA, Italy, Qatar and Egypt as well as 15 high schools and six universities from across the national academic ecosystem. In addition, over 400 individuals attended the event to encourage and cheer on the competing teams.
---
720 attendees, including 320 students, took part in the Challenge, where the top three winners were awarded and recognised for their unique designs
---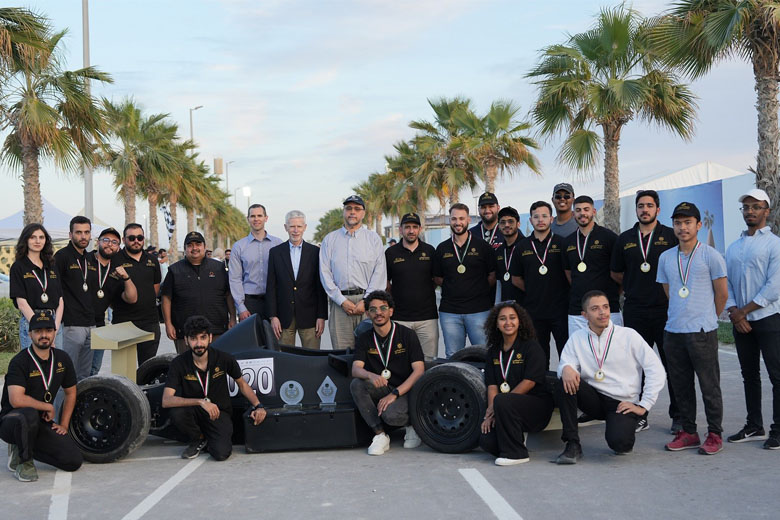 21 teams participated in two competitions including the Electric Vehicle Grand Prix for High Schools students and the Global Electric Vehicle Challenge for university students. During these competitions the teams showcased their unique designs and outstanding projects to the jury members.
The jury announced the winning teams during the award ceremony, which marked the conclusion of the event. These teams displayed their commitment to the required criteria of innovation, sustainability and the design's impact on the environment.
First place went to the female team from Maryland, second place went to the International Schools of Choueifat SABIS Ruwais team and third place was awarded to the Italian team. Additionally, teams and individuals were recognised and awarded in other categories including: the fastest qualifying time, technical innovation, women in science and engineering (WISE) award and best team and event promotion (website, social media, etc) as well as best use of 3D printing, safety, workmanship, car graphics, sportsmanship, best photo and best video.
---
21 participated teams competed in two competitions the Electric Vehicle Grand Prix for High School students and the Global Electric Vehicle Challenge for university students
---
Professor Ghassan Aouad, Chancellor of Abu Dhabi University (ADU), said: "The Future Mobility Challenge Competition provided students with a platform to showcase their innovative thinking and embrace their soft skills through teamwork, time management and other skills. We are thrilled to witness these talented students accelerating in such competitions, which inspires confidence and a prosperous future. We take this opportunity to extend our congratulations to all teams for partaking in the competition and for delivering world-class projects. At ADU, we are committed to investing in scientific research initiatives that foster innovation and creative thinking among our faculty and students."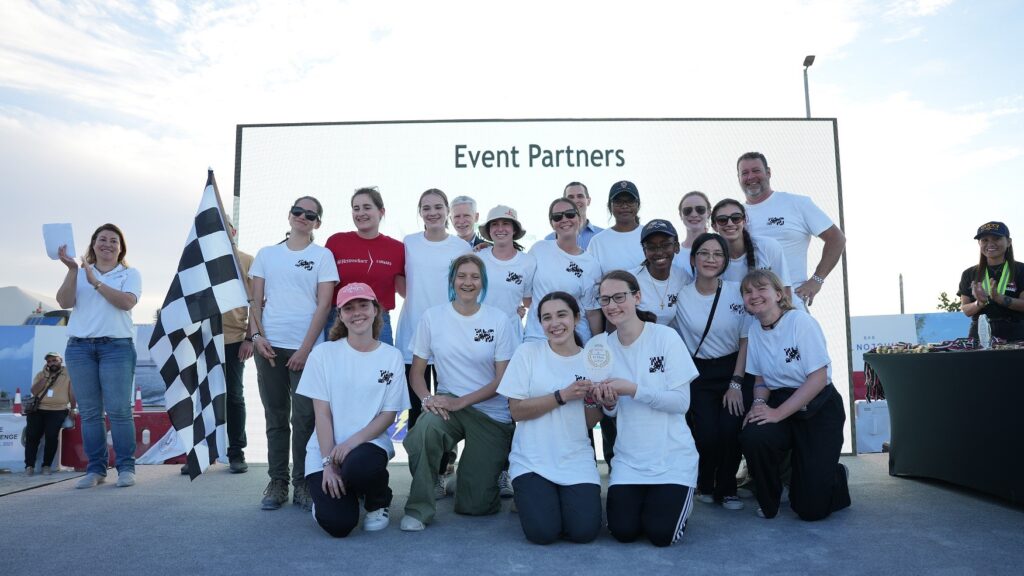 The competition was supported by several key partners including, MathWorks®, ProjoTech, Al Nabooda Automobiles and EVIS (Electric Vehicle Innovation Summit). The Future Mobility Challenge provided a unique opportunity for students and researchers to illustrate their skills and contribute to the development of the UAE's mobility sector.
For more information about ADU's programs