The Swiss International Scientific School in Dubai (SISD) is a leading international day and boarding school where future generations are inspired to become confident and enthusiastic lifelong learners, ready to embrace the opportunities and challenges of a global world.
Key information
Vision & mission
SISD provides an inspiring, inclusive and challenging learning environment while celebrating academic excellence. We encourage and support all our students to become successful, global minded, enthusiastic lifelong learners who will confidently take advantage of future opportunities and help make a difference. Together with our teaching staff and parents, we support our students to develop their potential fully in a motivating, multilingual and international learning environment.
School values
Our school values are at the heart of everything we do. This B.E.S.T. approach to education recognises the importance of developing lasting human values alongside academic success.
Bilingual
Our unique international and multilingual environment provides students with authentic exposure to English, French, German and Arabic. Students in the immersive bilingual programmes learn to communicate, think and reflect in two different languages. As global citizens, we celebrate diversity, promoting all languages and cultures with equal respect
Excellence
We believe in maintaining high standards and aspire to be the best that we can be. We foster a spirit of enquiry, encouraging both creative and critical thinking.
Sustainability
We believe that social, cultural, economic and environmental awareness prepare us to play our part in shaping a better future, both for ourselves and for those around us. Our school campus is eco-friendly, using less energy to create a comfortable and healthy environment.
Together
In our international community, we know that we are at our best when we all work together. We view active participation in the community, from the most local to the most global, as the foundation of a valuable life.
Why choose Swiss International Scientific School?
Whats makes this school unique?
As an IB world school, SISD shares a commitment to high quality, challenging, and international education. We encourage and support all our students to become successful, global minded, enthusiastic lifelong learners who will confidently take advantage of future opportunities and help make a difference. Together with our teaching staff and parents, we support our students to develop to their full potential in a motivating, multilingual and international learning environment.
Who is the leadership team?
The Swiss International Scientific School in Dubai provides a carefully designed learning environment that fosters growth and development of students in any year group. This institution was born out of a commitment to build a better future of responsible, successful and well-rounded individuals. The Team at SISD includes the school's Management, Early Years, Primary, Secondary and Specialist Teachers. It is a dynamic group of highly qualified, multilingual educators who strive to unlock the full potential of every child.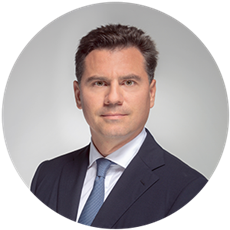 Omar Daniels, Founder of SISD
A Swiss citizen born in Geneva, Omar can be defined as a social entrepreneur involved in "positive economy". Co-owner of the Swiss Hotel group Manotel and President and major shareholder of Finial Capital SA, he has always been involved in private equity, real estate and hedge funds. However, the financial crisis of 2008 reshaped Omar's vision of the world and convinced him of the increasing need for society to create tangible, socially responsible projects with sustainable values. His investments cover fields that have a clear impact on society such as real estate, life sciences, sustainable energy and cultural heritage. Education has always been particularly dear to Omar's heart and an ideal field to implement his values. A staunch supporter of quality instruction, he has been funding graduate and undergraduate education programmes for university students at Webster University in Geneva and serves on the Advisory Board of the University of St. Louis, Missouri. Furthermore, he created, funded and taught a junior creative entrepreneurship programme for teenagers at the Institut Florimont in Geneva. This passion coupled with his creative skills, financial expertise and an ability to execute, naturally led him to found Swiss Education Partners, to support education projects in the UAE and its first flagship project, the Swiss International Scientific School in Dubai. A firm believer in creative thinking and entrepreneurship, Omar strived to create a financially sustainable business with social implications in Dubai. "I have always wanted to build a school, I took my inspiration from my mentor in education, Francis Clivaz, the founder of the Collège du Léman in Geneva, and my passion for children," says Omar. A partnership with the Swiss Federal Institute of Technology (EPFL) reinforced his vision to build a sustainable school for future generations on an eco-friendly campus. His idea to bring Swissness – Switzerland and its values – to Dubai is not only visionary, but today it is grounded in reality. The Swiss International Scientific School in Dubai, will be the first in the GCC to provide a sustainable school environment, a unique boarding experience for which Switzerland is internationally recognised, and above all a teaching methodology enabling students to achieve their highest potential as human beings and members of society.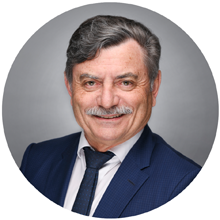 Norbert Foerster, Head of School
Qualifications:
Diplom-Psychologe (Master in Psychology), University Bonn
President of the SFPS (Swiss Federation of Private Schools)
Former President of the AGEP (Geneva Association of Private Schools)
Fluent in German, French and English; basic Spanish speaker
Norbert Foerster is SISD's Head of School. Norbert took up his position in August 2018 having previously been Head of the Institut International de Lancy in Geneva, Switzerland.
Before joining SISD, Norbert held numerous educational leadership positions spanning more than three decades. He started his career as a psychologist at a Catholic Center for Children and Adolescents, after which he spent 13 years between 1985 and 1998 as the director of a Psycho-Educational Counseling Center in Germany, in which he worked with children and families, as well as conducting counseling for parents, teachers, and educators.
In 1998, Norbert was appointed Director-General of Institut International de Lancy. Over a span of twenty years, he developed the school from a French Programme School to an IB World School teaching 1500 students.
Between 2006 and 2014, he held the position of President of the Geneva Association of Private Schools (AGEP) and in 2014 he became President of the Swiss Federation of Private Schools (SFPS).
Throughout his career, Norbert also enjoyed teaching German and speaking at a variety of international school conferences.
Norbert's expertise as an educational leader, specifically in Swiss schools with international and bilingual backgrounds, make him a perfect fit to take the reins of SISD's future.
How does the school select its teachers?
The Swiss International Scientific School is committed to providing outstanding educational opportunities in Dubai. Our team of international teaching staff is made up of highly qualified professionals who all share one goal: to provide quality education to all of our children in a caring, nurturing and supportive environment.
Why choose this curriculum/programme?
The ultimate goal of the International Baccalaureate curriculum is to equip its students with the values, knowledge, and skills that they'll need to become better global citizens, and work towards making the world a better place.
This goal is carried over throughout the continuum of IB education, across the Primary Years, Middle Years, and Diploma or Career-related Programmes, and this continuity is achieved by an educational philosophy that puts particular focus on international-mindedness, a balanced education, and tailored approaches to learning.
At Swiss International Scientific School, we understand integrate the four elements of the IB as guidance for every stage of learning. Our goal is to have students who are aware of their place in the world and have a sense of stewardship over it. These lifelong learners are supported not only by the IB's instruction, but also our pastoral care environment and the diverse community that we offer to every student on our campus.
How many nationalities do you have in your school and what are the top 3 nationalities?
Our school is diverse and inclusive. We currently have students coming from over 70 countries. Our student body is primarily composed of a majority of European citizens (Switzerland, Germany, France), along with students from North America, North Africa, the Middle East, CIS, Australia, India, South Africa, South America and Southeast Asia.
What opportunities does the school offer to talented and gifted children?
We are committed to being an inclusive school and strive to meet the needs of all our students by removing barriers to learning and supporting the extension of gifted and talented students. Due to the specific dynamics of a bilingual school curriculum, we carefully assess each student's suitability for our programmes at the admissions stage so that they are able to work towards reaching their full potential when they join our school. The intervention and support put in place depends on the needs of the student and may include, push in/ pull out support from the inclusion department, Individual Learning Support Assistant or a combination of ASDAN/mainstream curriculum in Secondary School. ASDAN provides courses for students who find it hard to thrive in the mainstream classroom and seeks to help students develop knowledge and skills for learning, work and life.
Do they offer after-school activities?
We provide a range of after-school activities (ASAs) that are suitable for any student's preferences. We offer language and culture clubs, art, literature and music clubs, dance, and even musical instrument clubs. Alongside these, we have sports clubs to provide for athletic students, as well as STEM clubs for fields such as programming and robotics, to encourage students with particular aptitudes.For more information on After-School Activities please visit: https://sisd.ae/after-school-activities/
Do they offer a lunch service?
Swiss International School in Dubai employs the services of Swiss Canonica Catering. Our canteen is stocked with 100% healthy items, with rotating menus that provide students with an array of healthy and delicious options, which are assured to be held to the highest standards of food safety.Our Early Years students receive their meals in the classrooms and are guided and helped by their teachers. From Grade 1 onwards, the students go to the canteen for a warm meal at lunchtime and choose from the varied selection of food that is always on offer. Our team of chefs are dedicated to sourcing the finest ingredients with as much local and organic provenance as is practical.The lunch service is optional. If you wish to try this service, or if you want to try a mix of home-packed lunch and canteen, you can purchase vouchers at our Parent Café. For more information on our catering service, please visit: http://www.swisscanonica-uae.com/
Campus information
SISD's state-of-the-art facilities are available for rent outside school hours for punctual events (sports competitions, conferences, corporate events…) or recurrent bookings (sports academies and clubs).
On weekdays (before 8:00 AM and after 5:00 PM)
On weekends (all day)
During school holidays (all day)
Available Rental Spaces:
OUTDOORS (all with lights)
1 Olympic Pool
1 18-meter Pool
1 Natural Grass Football Pitch (11-a-side, 7-a-side, 5-a-side)
1 400-meter Track
2 Padel Tennis Courts
2 Tennis Courts
1 Beach Volleyball Court
1 Beach Tennis Court
1 climbing wall 15m
1 Parking for 286 cars
INDOORS
2 Multi-Sports Halls (in each hall: lines for 1 tennis court, 1 basketball court, 1 volleyball court and 3 badminton courts)
1 160-meter Track
2 Dance Studios
3 Multi-Purpose Rooms
1 Weight Room
1 Cardio Room
1 600-seat Auditorium
Conference / Exam Rooms
BOARDING
Our boarding houses (200 beds) are also available for groups and camps.
Listen to what parents have to say about this school
Gallery
Learn more about Swiss International Scientific School
Enquire now
Main Number: +971 4 375 0600
Email: [email protected]
Admissions: +971 4 375 0600
Email: [email protected]
www.sisd.ae