Future Skill Dubai run inspiring camps for children aged 7 to 17. With a wide selection of activities, including sports, technology, art and etiquette, the camps are run year-round and offer a warm and interactive setting for the children to learn new skills in an experience that they will never forget. I recently visited a Future Skill camp to meet the students and find out what they'd learned and most enjoyed about their time there.
The Future Skill camp location was bright and airy, with lots of light coming in through the many big windows and pops of colour giving the space a fun and comfortable feel. There were beautiful artworks displayed around the place, showing off some of the skills that the kids had learned during their time at the camp.
One of the students, Anaika, was happy to tell me why the art class was her favourite, ''I liked the communication with the other students and the teacher. We would laugh a lot and I really loved creating all the artwork. If you come to my house and see, I have a few paintings of my own that I've done, one of my dog and some landscapes too. I really enjoy doing art, it's one of my favourite things to do.''
---
Future Skill offer camps year-round for children to learn new skills and hone existing hobbies and passions
---
As well as classic art methods like painting and drawing, the children also had a chance to try digital art, something that many of them hadn't experienced before. Rima really loved discovering this new skill, ''I especially liked the digital art. We used a really good app and from now on I'm never deleting it and I'll always use it. Now I can make images, animate things, add new things and change the background.''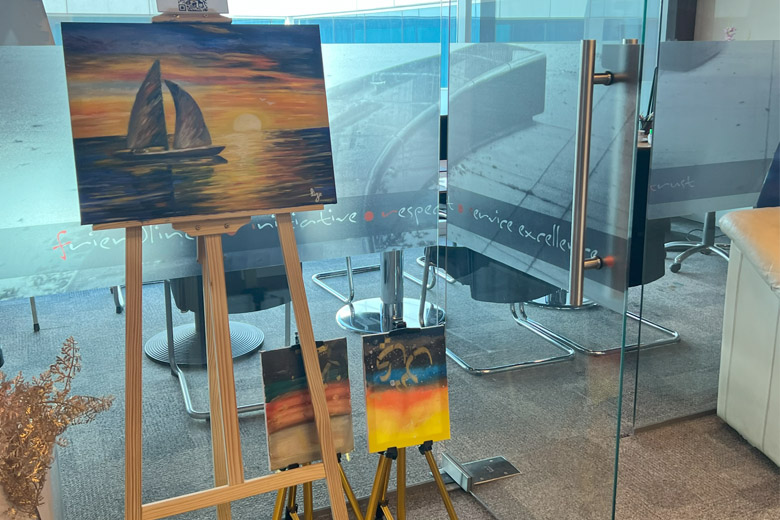 Discovering new skills and programmes wasn't limited only to the budding artists, the students also had a chance to explore working with robotics. Taym really enjoyed the process in this class, ''In the beginning I thought robotics was something to do with a Rubik's cube, but then it turns out that it's to do with a robot! There were instructions and we had to figure out how to build them and then race them, I really enjoyed that.''
---
Future Skill offers a great variety of learning experiences in different settings
---
Etiquette lessons are another big draw of the camps, and the students were quick to share how much they enjoyed learning these invaluable skills. Devki was especially happy with her improved dining etiquette, ''We learned food etiquette and we ate spaghetti bolognaise and I learned how to do it properly. Now when I go to a fancy restaurant, I will really look like I know what I'm doing and that I have very nice manners.''
Rima, was equally as pleased with her new skills and how they can help her to make a great first impression and encourage younger children to do the same, ''Etiquette helps to give you a good reputation, which is important if you're doing something in front of younger children who might copy you.''
The attendees of a Future Skill camp get a great variety of learning experiences in different settings. Anaika told me about the mix of interactions with her teachers and peers, ''I found everything interesting, there was nothing that I didn't like. I like how the teachers communicated with the students. When I first came here, it was 1 to 1 with the teacher, that was nice because I could talk to her face to face so she could understand my ability. When I had the group classes it was also good because I could talk to the other students and then we worked together on projects and were able to see what we had all accomplished.''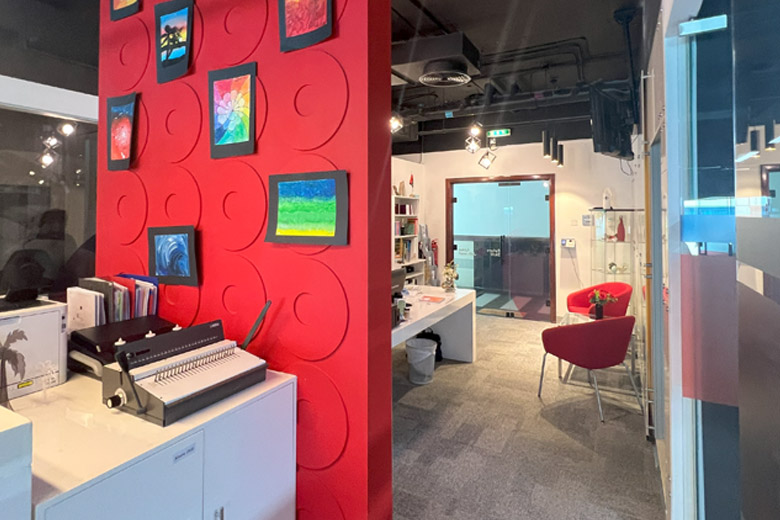 ---
The children expressed a sense of pride at what they'd learned and achieved at the camp
---
The children were excited to share their biggest accomplishments from the week with me. From performing in a production of Belle and the Beast in front of a 100-strong audience, to doing really
well in exams, and high achievements in gymnastics and swimming, all of the students had really productive and successful weeks and their sense of pride was palpable.
I asked the students what their favourite part of the Future Skill camp was, and their varied answers highlighted how there's something to suit every interest and passion. Janki shared that she ''Loved the fun way they teach and learning how to use chopsticks!'' And when I asked if they'd like to come back to a Future Skill camp again, Devki's response summed up everyone's sentiments well, ''Yes, I would love to! I had a lot of fun here.''
To find out more about Future Skill and book a place on one of their inspiring camps, you can visit them directly below